ABOUT SCRAP METAL RECYCLERS COFFS HARBOUR
WE ARE A FAMILY OWNED PRIVATE COMPANY THAT OPERATES VERY CLEAN,TIDY ENVIRONMENTALLY FRIENDLY
SCRAP METAL RECYCLING TRANSFER STATIONS. STARTING OFF AS A SMALL MOBILE BUSINESS IN MAY OF 2001 THE
BUSINESSES HAVE GROWN RAPIDLY NOW EMPLOYING MANY STAFF WITH MANY TRUCKS,SKIP BINS AND
PROCESSING EQUIPMENT TO HANDLE MOST METAL RECYCLING JOBS.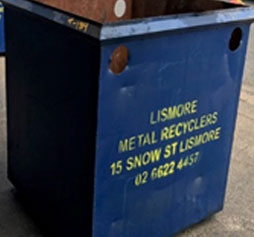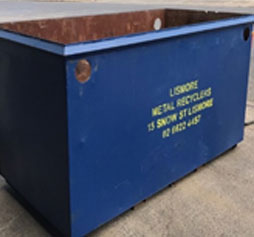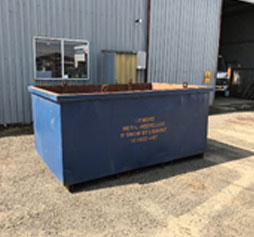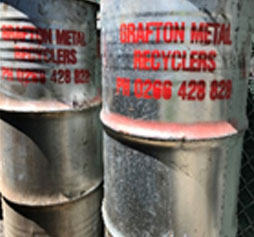 WE HAVE A LARGE RANGE OF SCRAP METAL BINS IN THE SIZES PICTURED FOR PROPERTY AND BUSINESS CLEAN UPS.
BINS ARE ALSO AVAILABLE FOR BUSINESSES ON A PERMANENT BASIS WITH EXCHANGE BINS OFFERED AT NO COST
AND GENERALLY EXCHANGED WITHIN 48 HOURS.
SERVICES
METAL SKIP BINS AVAILBLE IN A VARIETY OF SIZES {PLEASE NOTE SOME CONDITIONS DO APPLY}
CRANE TRUCK SERVICE AVAILABLE {WEIGH AND PAY ONSITE FOR NON FERROUS METALS}
ENVIRONMENTALLY FRIENDLY SCRAP METAL TRANSFER STATIONS FOR BUYING & WEIGHING METALS
FREE DROP OFF FOR MOST SCRAP STEEL ITEMS
SERVICING MOST AREAS FROM MURWILLUMBAH IN THE NORTH TO KEMPSEY IN THE SOUTH
LISMORE METAL RECYCLERS
15 SNOW STREET
LISMORE
NSW 2480
PH 0266 224 457
lismoremetalrecycle@bigpond.com
GRAFTON METAL RECYCLERS
15 MULGI DRIVE
SOUTH GRAFTON
NSW 2460
PH 0266 428 828
graftonmetalrecycle@bigpond.com
COFFS HARBOUR METAL RECYCLERS
CURRENTLY MOBILE SERVICE ONLY
COFFS HARBOUR
NSW 2450
PH 0431 091 978